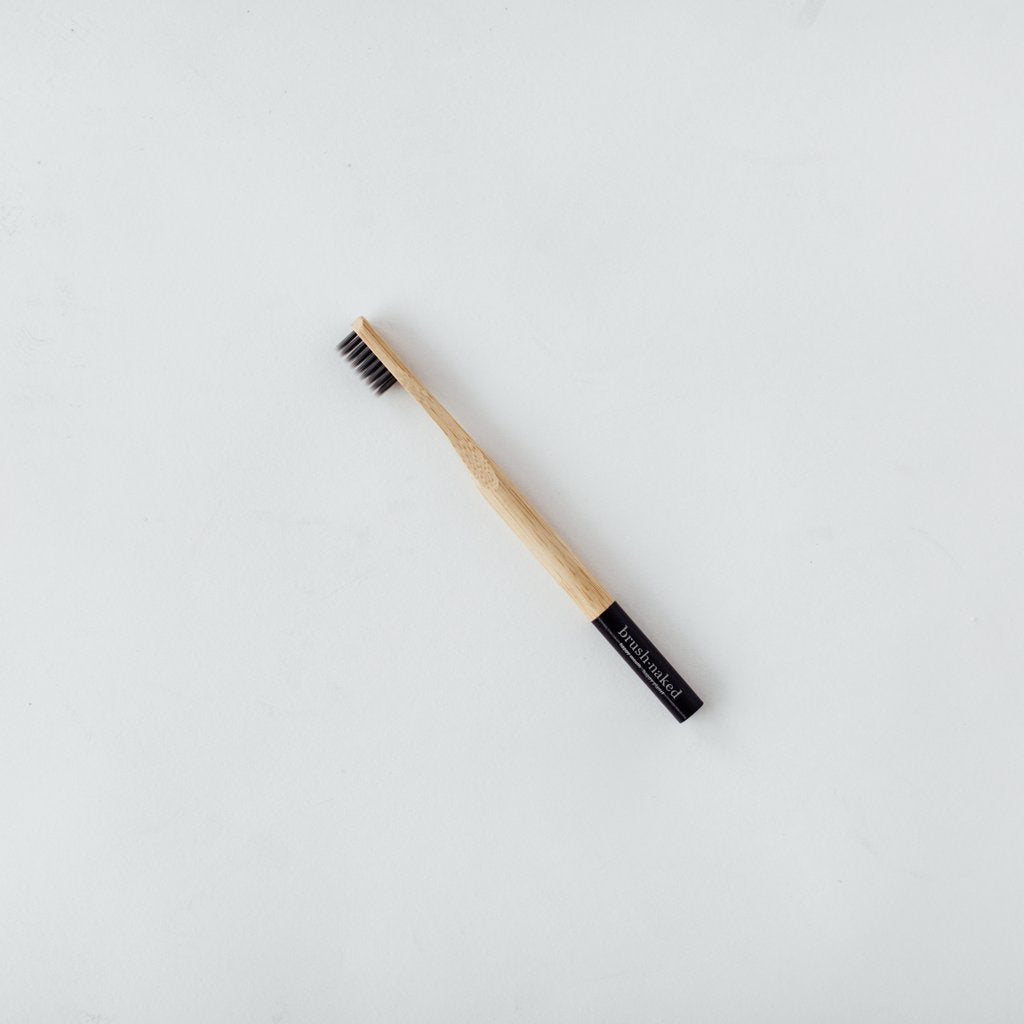 BRUSH NAKED - ADULT TOOTHBRUSH - SOFT (VARIOUS COLORS)
---
Nylon Toothbrush
100% bamboo handle

BPA-free DuPont nylon bristles

Wrapped in a 100% biodegradable/compostable cello made from wood and cotton pulp

100% biodegradable/compostable packaging

Naturally anti-bacterial and anti-microbial
Activated Charcoal Toothbrush
Black is the new black! Choose one of our Binchotan charcoal infused Adult Soft Dupont nylon bristle toothbrushes to get a brilliant smile. Charcoal bristles are known to absorb chemicals such as chlorine from tap water. The charcoal works by acting like a magnet for plaque and tannins that may stain teeth. This effect is enhanced by combining our charcoal bristle toothbrush with activated charcoal toothpaste!
*Brush Naked is a company based in Kelowna, British Columbia that sells toothbrushes made out of moso bamboo from China.
Highly effective plastic free personal care.
This product has no reviews yet.