Imperfectly Perfect Products
- All Seconds are considered final sale.

- FOR PERSONAL USE ONLY - NOT FOR RESELL.
- You will not be able to choose the flavour of what you receive but you will be able to choose between toothpaste or tablets. (for regular jars)
- Only orders with $19 or more of regularly priced products will be processed. If an order comes in with only seconds or regular items totalling less than $19 our system will automatically cancel it unfortunately.
- Max of 2 units per order (for regular jars)
- Max of 1 unit per order (for bulk tablets)
*Orders not adhering to the above terms will be cancelled/refunded - do not try to sneak one past us. : )

Thank you for being amazing customers and helping us reduce waste!
Our mission to reduce waste
As a company that strives to reduce waste and environmental impact by any means necessary we would like to introduce our new "imperfectly perfect" products.
Sometimes referred to as "seconds", these are products that didn't quite pass our strict quality control measures.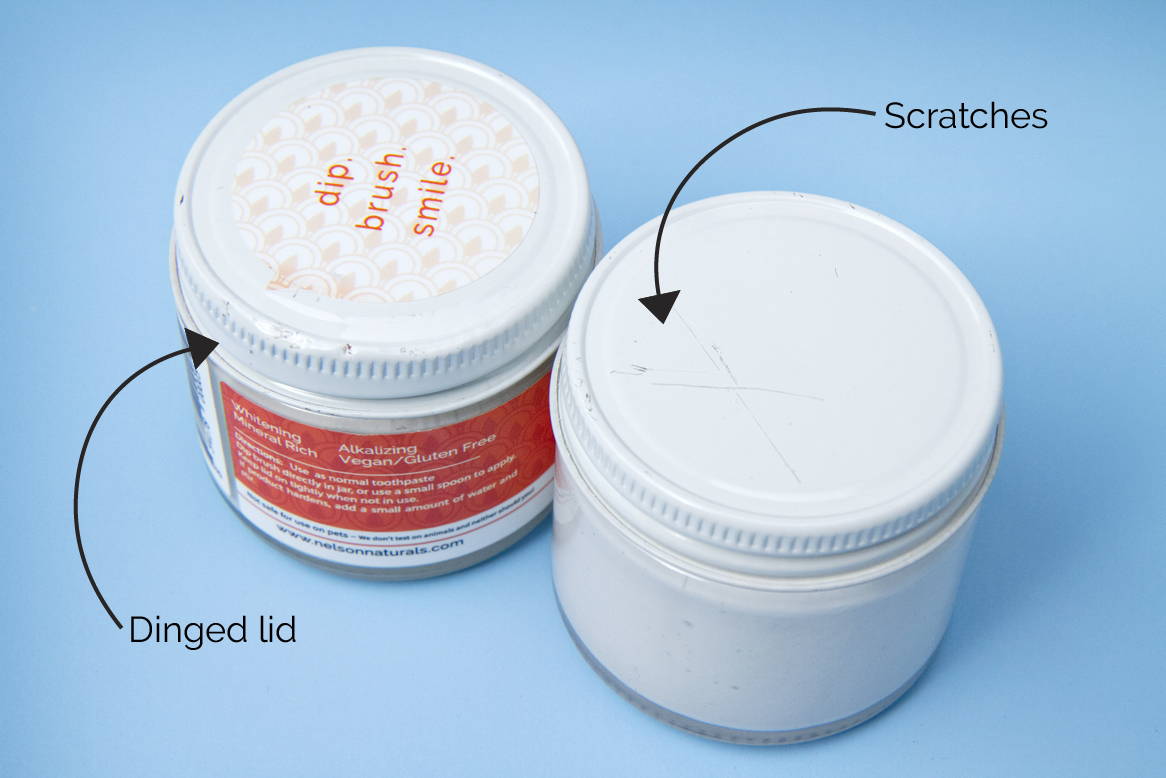 What does imperfectly perfect mean?
Here are some examples of what could cause us to classify a product as a "second"
• Crooked or problematic label
• Over-filled jar
• Scratched or dented lid
• Cracked or broken tablets
Note: some of these products may have shorter best before dates, but none will be less than 2 months out.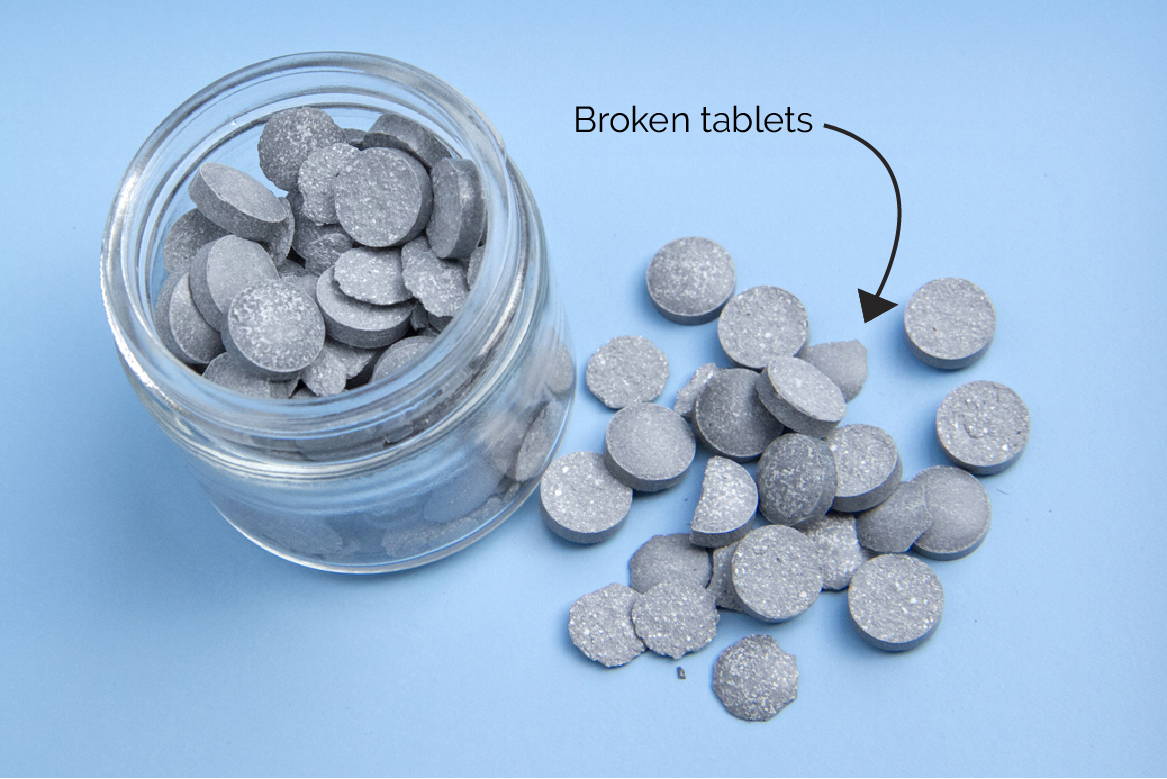 We are now offering these products to our customers at an unheard of 50% discount.
We all want to reduce waste and who doesn't love a 50% discount?
Due to the nature of these products you will be able to choose either the "toothpaste" or "tablet" category but not the flavour. You can order up to 2 seconds and we will do our best to create a varied selection of products.