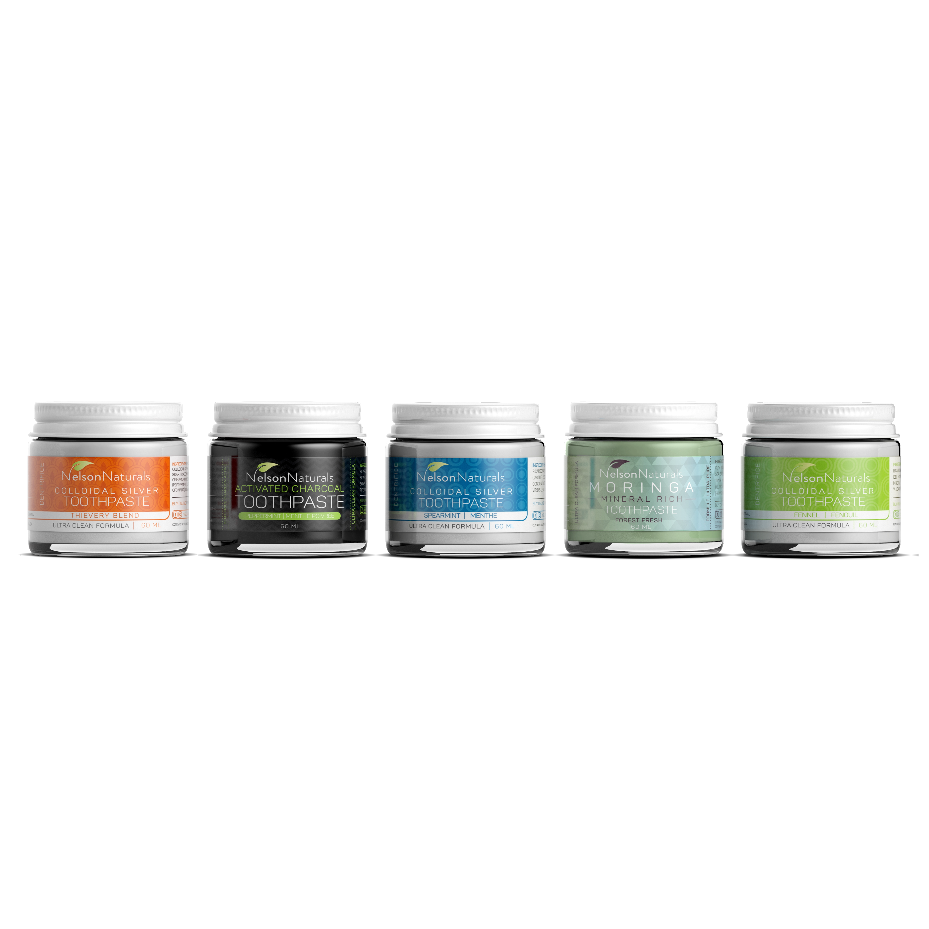 Sample Pack (5 Flavours)
---
Can't decide what to order?

Try 5 flavours of Nelson Naturals 93g and get a healthy discount.
This pack comes with all of our amazing formulas with the exception of the Crush & Brush toothpaste tablets.
We are happy to customize this deal. Please choose customized in the flavour selection and just specify which 5 flavours you would like in the notes on checkout. If nothing is noted we will send one of each: Spearmint, Fennel, Citrus Spice, 93g Activated charcoal peppermint, and one 93g Moringa Forest Fresh
Any flavour combo can be requested with the following limitations: Only 45g activated charcoals can be substituted for standard 93g flavours. This package comes with one Moringa, unfortunately we can't substitute additional Moringa for other flavours.
This is the Most Effective Natural Toothpaste You Can Buy… Guaranteed ! 

Nelson Naturals mineral rich toothpaste combines powerful and effective ingredients to create a product that is not only as good but better than chemical based toothpastes. 

Ingredients include Colloidal Silver, Xylitol and Liquid Trace minerals to give you the most effective toothpaste available.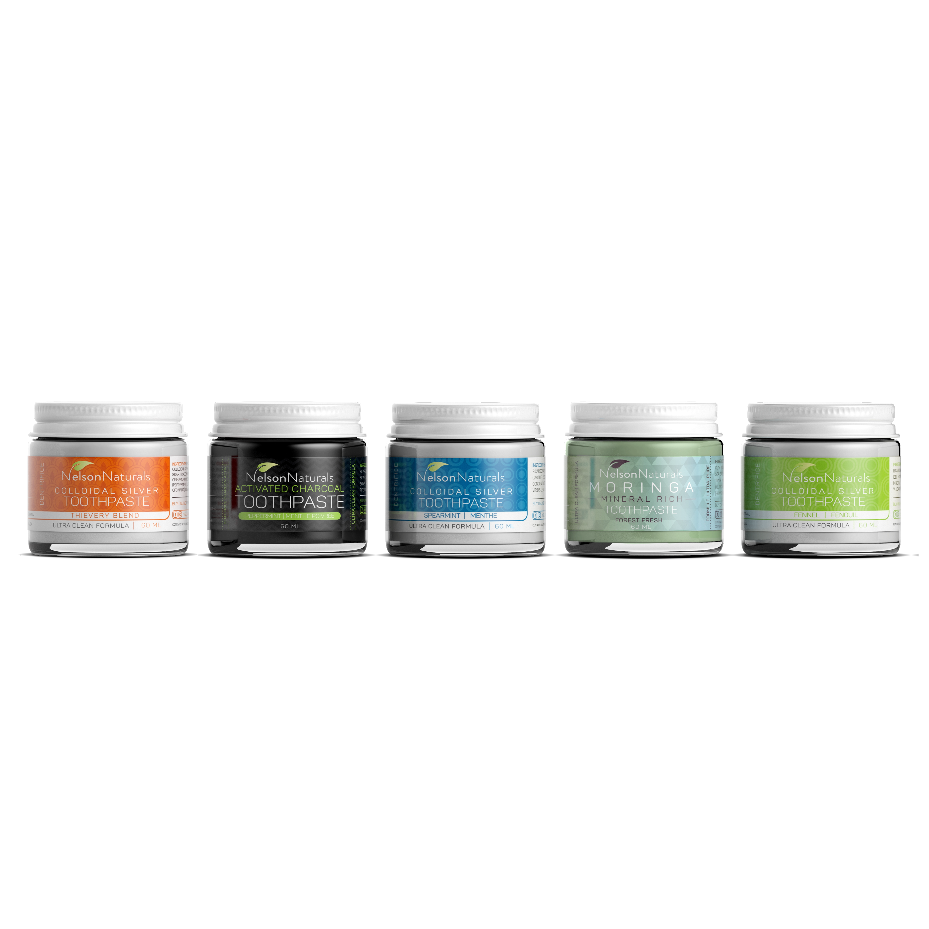 Highly effective plastic free personal care.
This product has no reviews yet.