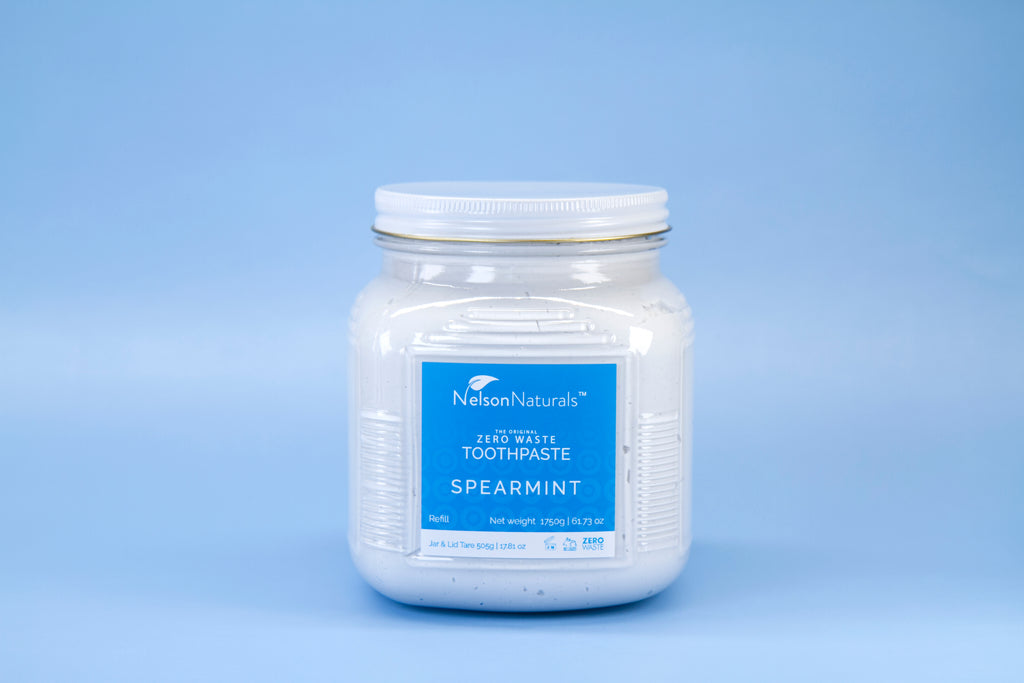 Spearmint Bulk Toothpaste 1750 g - NEW IMPROVED GLASS JAR - Wholesale
Our bulk toothpaste is available in a 1750g Anchor Hocking Jar.
Please ensure that the lid is kept on between uses, as this will help to keep the ideal consistency and make for easier dispensing.  Stir weekly with a sanitized stainless steel instrument.
Bulk toothpaste products will arrive with no less than a 12 month expiry date however the bulk Jars should be dispensed fully within 2 months of opening. We understand this timing may not work for all retailers and in these instances we recommend simply selling our pre-packaged plastic-free jars.
We recommend that this product not be sold in self-serve bulk departments, and that it be dispensed only by staff using a serialized protocol.
*A small sterilized silicone spatula is the ideal tool for distributing the toothpaste.
 Pricing:
Wholesale price per 100g = $5
SRP price per 100g = 8.99
Margin = 44.38%